Recent Center Highlights
Fortaleza, Brazil, receives first-ever International Vision Zero for Youth Leadership Award, new recognition program by National Center for Safe Routes to School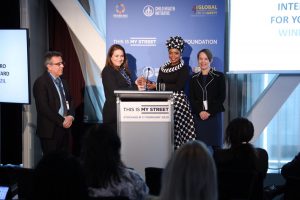 The National Center for Safe Routes to School recognized Fortaleza, Brazil as the first-ever recipient of the International Vision Zero for Youth Leadership Award on February 17, 2020. The city earned this rare distinction because of its impressive efforts to create a culture of active transportation for children and prioritize youth in road safety policies.
The Award was presented by Nancy Pullen-Seufert (pictured, far right), Director of the National Center for Safe Routes to School, and Zoleka Mandela (pictured, second from right), Global Ambassador of the Child Health Initiative and granddaughter of former South African President Nelson Mandela, to Patrícia Macêdo (pictured, second from left), Secretary of International Affairs for the city of Fortaleza. The presentation took place at the event This is My Street, Safe and Healthy Journeys for Children and Youth organized by the FIA Foundation in Stockholm, Sweden, as an official pre-event of the 3rd Global Ministerial Conference on Road Safety.
Learn more about Vision Zero for Youth, the Award, and Fortaleza's efforts to create safer streets at visionzeroforyouth.org.
Join the movement! National Bike to School Day is on May 6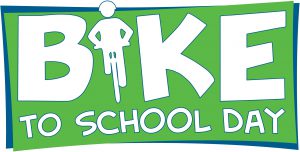 Communities across the country are gearing up to celebrate National Bike to School Day on May 6, 2020. The ninth annual event will bring together families, school officials, public health and law enforcement representatives and community leaders to bike—or walk—to school.
Bike to School Day allows participants to celebrate the joy of active commuting while building a sense of community and school spirit. The event also brings attention to the importance of creating safe routes to school and can inspire changes that improve the safety of walking and biking year-round. In fact, more than 60 percent of surveyed 2019 Walk and Bike to School Day organizers said their events led to policy or environmental changes in their communities.
Since its inception in 2012, participation in and excitement about Bike to School Day has continued to grow year after year. A record setting 3,415 communities celebrated Bike to School Day 2019, with approximately one in 29 elementary schools across the U.S. participating, and organizers are aiming to keep the momentum going this year.
Want to join communities nationwide in celebrating Bike to School Day? Get tips for how to plan an event and register today at walkbiketoschool.org!
Mark your calendar for GiveUNC on March 31: Opportunity to support HSRC scholarship fund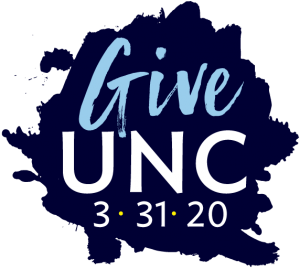 HSRC is participating in GiveUNC, the University of North Carolina at Chapel Hill's second-annual giving day, for the first time this year and for a good reason. Your contribution of any amount to HSRC on March 31, 2020, will be dedicated to our scholarship fund to support future transportation safety professionals.
In conjunction with GiveUNC, HSRC will be announcing a new scholarship the Center is setting up in addition to the existing Megan Cornog Memorial Highway Safety Scholarship.
Learn more about giving to HSRC at hsrc.unc.edu/giving/ and GiveUNC at giveunc.unc.edu.
A call for scholarship applications will open in April. Stay tuned!
HSRC at TRB: A recap
Every year, HSRC researchers and project managers eagerly participate in the Transportation Research Board (TRB) Annual Meeting in Washington, D.C.—and this year was no different. Here are a few of the many HSRC highlights from the 99th annual meeting:
HSRC researchers earned two TRB awards for one paper, 2019 Waller Award and Outstanding Paper Award
Four UNC Highway Safety Research Center researchers earned two Transportation Research Board honors for one paper, the 2019 Patricia F. Waller Award and the 2019 Outstanding Paper Award from the Standing Committee on Pedestrians (ANF10). The paper, "Midblock Pedestrian Crash Predictions in a Systemic, Risk-Based Pedestrian Safety Process," was written by Engineering Research Associate Wesley Kumfer and Senior Research Associates Bo Lan, Laura Sandt and Libby Thomas. Learn more about the award-winning paper here.
HSRC researchers and collaborators earned Ronald C. Pfefer Outstanding Paper Award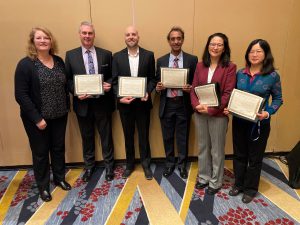 "Identification of Critical Intersection Angle through Crash Modification Functions," a paper authored by researchers from HSRC, the Insurance Institute for Highway Safety, the Federal Highway Administration and Lendis Corp., received the Ronald C. Pfefer Outstanding Paper Award from Transportation Research Board Committee ANB25 (Highway Safety Performance). The paper was authored by Wesley Kumfer, David Harkey, Bo Lan, Raghavan Srinivasan, Daniel Carter, Anusha Patel Nujjetty, Ana Maria Eigen and Carol Tan. Learn more about the award-winning paper here.
HSRC-led CSCRS hosted Safety Sunday
Researchers, students, practitioners, private industry representatives and others interested in exchanging ideas about road safety attended the third annual Safety Sunday held in conjunction with the TRB annual meeting. Approximately 100 people attended the CSCRS-sponsored safety conversations and networking reception.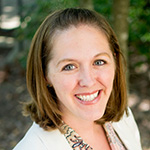 HSRC's Laura Sandt named committee chair
HSRC Senior Research Associate Laura Sandt was named incoming chair of the Pedestrian Committee (ACH10). She will assume the role in April 2020.
UNC hosts Safe Systems Transportation Research Forum for congressional staffers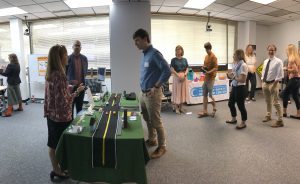 HSRC was proud to share our work to improve transportation safety, security, access and efficiency with legislative staff from the Hill as part of the UNC Safe Systems Transportation Research Forum hosted by the UNC Office of Federal Affairs last fall. Watch a video about the event here.
HSRC staff highlights
Kumfer certified as Road Safety Professional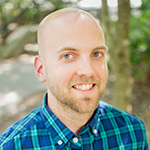 HSRC Engineering Research Associate Wesley Kumfer recently became an ITE-certified Road Safety Professional (RSP). The RSP certification was created to allow professionals in safety-related disciplines to establish their competency in providing for the safety of the traveling public.
Welcome to two new staff members
HSRC is pleased to announce the following additions to our team: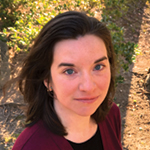 Kari Hancock, Research Associate Kari Hancock joined the University of North Carolina (UNC) Highway Safety Research Center (HSRC) in October 2019. Her work primarily focuses on youth and vulnerable road user injury prevention, including Vision Zero for Youth and Watch for Me NC.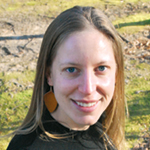 Kelly March, Communications Specialist Kelly March joined the University of North Carolina (UNC) Highway Safety Research Center (HSRC) in January 2020. She supports a variety of HSRC programs, including Vision Zero for Youth, Safe Routes to School NC, the NC Transportation Center of Excellence in Advanced Technology Safety and Policy, and the Collaborative Sciences Center for Road Safety.