Find us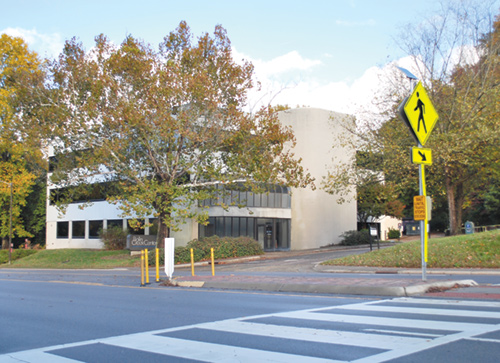 The HSRC office is located less than one mile away from the main UNC Chapel Hill campus.
Mailing Address
UNC Highway Safety Research Center
130 Mason Farm Rd.
CB # 3430
Chapel Hill, NC 27514
(919) 962-2202
Physical Address
UNC Highway Safety Research Center
730 Martin Luther King Jr. Blvd.
Bolin Creek Center, Suites 200 & 300
Chapel Hill, NC 27599
(919) 962-2202
Phone: 919-962-2203
Fax: 919-962-8710
Email: info@hsrc.unc.edu
To contact a specific individual at HSRC, please view our complete staff list.
Traveling via I-40:
Take Exit 266 (NC86)
Go South onto NC86
Go past the traffic light at Hillsborough St.
Look for the Bolin Creek Center on the left and turn left into the parking lot
NOTE: HSRC offices and meeting areas are located on the 2nd and 3rd floor of the 730 building. Reception is on the 3rd floor.
Traveling via Chapel Hill Transit:
HSRC is served by several Chapel Hill Transit routes, including the North-South (NS), T, G, NU, and A.
For the NS, T, G, and NU routes, exit northbound buses at the "Martin Luther King Jr Blvd at Root Cellar" stop, or exit southbound buses at the "Martin Luther King at #725″ stop and cross the street. For the A bus from either direction, exit at the " Hillsborough St at Martin Luther King Jr Blvd " and walk past the Root Cellar parking lot to the Bolin Creek Center building.
Parking:
Visitors with valid UNC permits for parking in other campus lots do not need a visitor permit. Limited visitor permits are also available through HSRC. Vehicles parked in private parking lots next door are subject to towing.
HSRC has several bike racks located in the back of the building. For overflow bike parking, there are also bike racks in front of the #720 building next door and a covered bike rack across the street in front of the #725 building.