Support HSRC during GiveUNC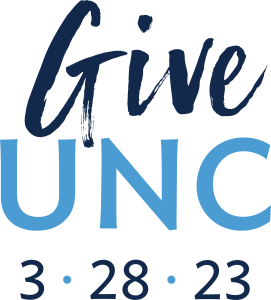 March 28 is GiveUNC. Please consider giving to HSRC to support research and students like no other!
We're working hard to help shape the field of transportation safety, and developing tomorrow's transportation safety professionals is an important part of what we do. But it's not just about sound research and impactful trainings. Student engagement is imperative to our mission.
All gifts made to the HSRC during GiveUNC will directly support students in 2023. We have a $1,500 annual scholarship for graduate students in North Carolina — the Megan Cornog Memorial Highway Safety Scholarship — and we are designing a new research assistantship to provide an opportunity for students to engage with interdisciplinary transportation safety-related research, evaluation, and information dissemination projects.
Your GiveUNC gift to HSRC is an investment in our students and supports our collective work toward safer roadways for all users, in all places.
Research and Students Like No Other!

Learn more about our work at www.hsrc.unc.edu/our-work
If you would like to make a unique gift to HSRC, please contact Caroline Mozingo, or 919-962-5835.