Hitting the ground running
HSRC Director, Dr. Randa Radwan knew it would be an exciting first week on the job when, on day one, she helped welcome a delegation of African transportation safety leaders through the U.S. State Department's International Visitor Leadership Program, a professional exchange program intended to provide knowledge about U.S. society, culture and politics and promote the exchange of ideas, to HSRC. Upon learning that French was among the languages spoken by many of the delegates – a diverse group of civil leaders, law enforcement professionals, engineers and other public officials from several African countries – she greeted the group with a bilingual message. HSRC researchers then presented to the group about programs and research related to teen driving, Vision Zero, data and transportation, and public health.
Delegates hailed from countries all over Africa including Namibia, Niger, Mauritius, Zimbabwe, Zambia and Burkina Faso.
On day two, a welcome reception was held to help formally introduce the new director to more than 70 of HSRC's partners, sponsors, collaborators, staff and friends across the Triangle area and UNC-CH campus.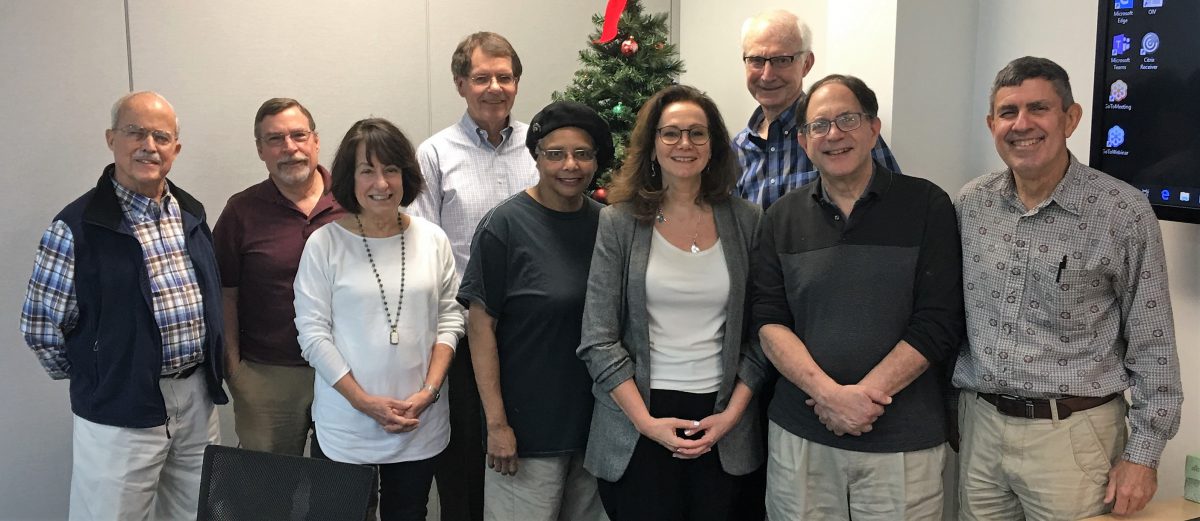 That same week, Radwan connected with an invaluable resource for HSRC: former and veteran staff. She was able to learn about and discuss HSRC's history, programs and activities directly with a group of former senior researchers, advisors and directors involved in the research, strategic planning and operations of HSRC for decades.
Here's to hitting the ground running and to what lies ahead under Dr. Radwan's leadership at HSRC.
"Technology and data are more connected to transportation safety than ever before, and HSRC's unparalleled expertise makes it well positioned to study the safety impact of the transformative innovations in these areas," said Dr. Radwan. "I am thrilled and honored to be working closely with HSRC's talented researchers and in collaboration with the research community at UNC and at large to both continue and broaden the important work of reducing the number of deaths and injuries on our roadways."