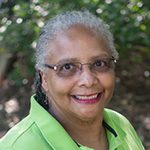 Carolyn Williams
Senior Applications Specialist
919-962-8720
Carolyn Williams is a senior applications analyst at the University of North Carolina Highway Safety Research Center (HSRC), where she has worked for more than 20 years. Currently, she works with the Federal Highway Administration's Highway Safety Information System (HSIS) database as a programmer developing analysis files for research engineers and statisticians conducting traffic safety analysis.
Carolyn's specific area of expertise includes creating, managing and manipulating large relational databases. Carolyn is an experienced SAS and Oracle programmer and has done extensive work in developing efficient techniques to process raw data files (crash, vehicle, occupant and roadway) from multi-platforms for inclusion in the HSIS database.
Prior to her work at HSRC, Carolyn worked as a senior programmer for Central Carolina Bank & Trust Company (now SunTrust) in Durham, North Carolina. Carolyn earned her M.B.A and B.S.C. from North Carolina Central University.