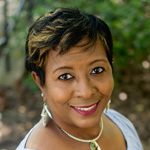 Dianne Harrington
Senior Accounting Specialist
919-962-8708
Dianne Harrington is the senior accounting specialist at the University of North Carolina (UNC) Highway Safety Research Center (HSRC). She joined HSRC in 2004, but has been employed by UNC-Chapel Hill since 1998.
Dianne applies her expertise in financial management by working with a variety of complex, multi-year projects. In addition to working with the University Office of Sponsored Research to negotiate contract terms, Dianne is responsible for monitoring accounts to ensure that accurate and appropriate expenditures are within federal and university guidelines. Dianne manages accounts for awarded projects and is responsible for planning, developing and preparing cost proposals for a variety of federal, state and private agencies.
Before joining the staff at UNC, Dianne spent 11 years working in finance at Duke University. Dianne currently lives in Alamance County, with her two daughters, Courtney and Brittany.