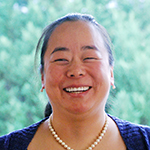 Stephanie Harrell
Social/Clinical Research Assistant
Stephanie Harrell joined the University of North Carolina (UNC) Highway Safety Research Center (HSRC) as a social/clinical research assistant in 2010. At HSRC, she has helped to develop variables and coding protocols for naturalistic studies of teen driving and coded more than 6,000 video clips. In addition, she creates Access databases for various projects and Qualtrics surveys for program evaluations. Recently, Stephanie worked as a project manager to develop HSRC's young driver smartphone App. The proposal for this App won UNC's first Carolina Apps Competition, co-sponsored by the UNC Vice Chancellor for Research and Innovate@Carolina.
Stephanie's current interests include motorcycle and teen-parent program evaluation, autonomous vehicle policy and human factors research related to new technologies. Stephanie is currently communications coordinator for the TRB Human Factors in Road Vehicle Automation Joint Subcommittee.
Prior to joining HSRC, Stephanie worked as a research assistant at Duke University's Center for Health Policy & Inequalities Research (formerly Center for Health Policy, Law and Management), as a technical staff assistant at RTI International and as legal assistant at White & Case, LLP. Stephanie earned her B.A and M.A. from Columbia University in New York.