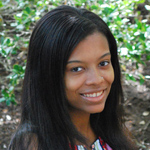 Courtney Blake
Business Services Coordinator
(919) 962-7803
Courtney Blake first joined the Highway Safety Research Center as a student in June 2011. She became an Administrative Support Specialist in December 2017.
Her administrative duties include: assisting project managers with center activities, processing vouchers, purchase orders, journal entries, travel reimbursements, maintaining service contracts, and coordinating telecommunications needs and other office business duties as needed.
Courtney earned her Bachelor of Arts in Sociology from the University of Carolina in Greensboro in 2016 and is working toward her Bachelor of Science in Business Administration. In her spare time she enjoys running her online clothing  boutique and giving back to the community.