News Briefs
Walk to School Day 2016 sets new participation record
Walk to School Day registered yet another new participation record – kids in 5,086 communities all over the country walked to school in 2016. This chart shows the upward trend of Walk to School Day participation over the last several years.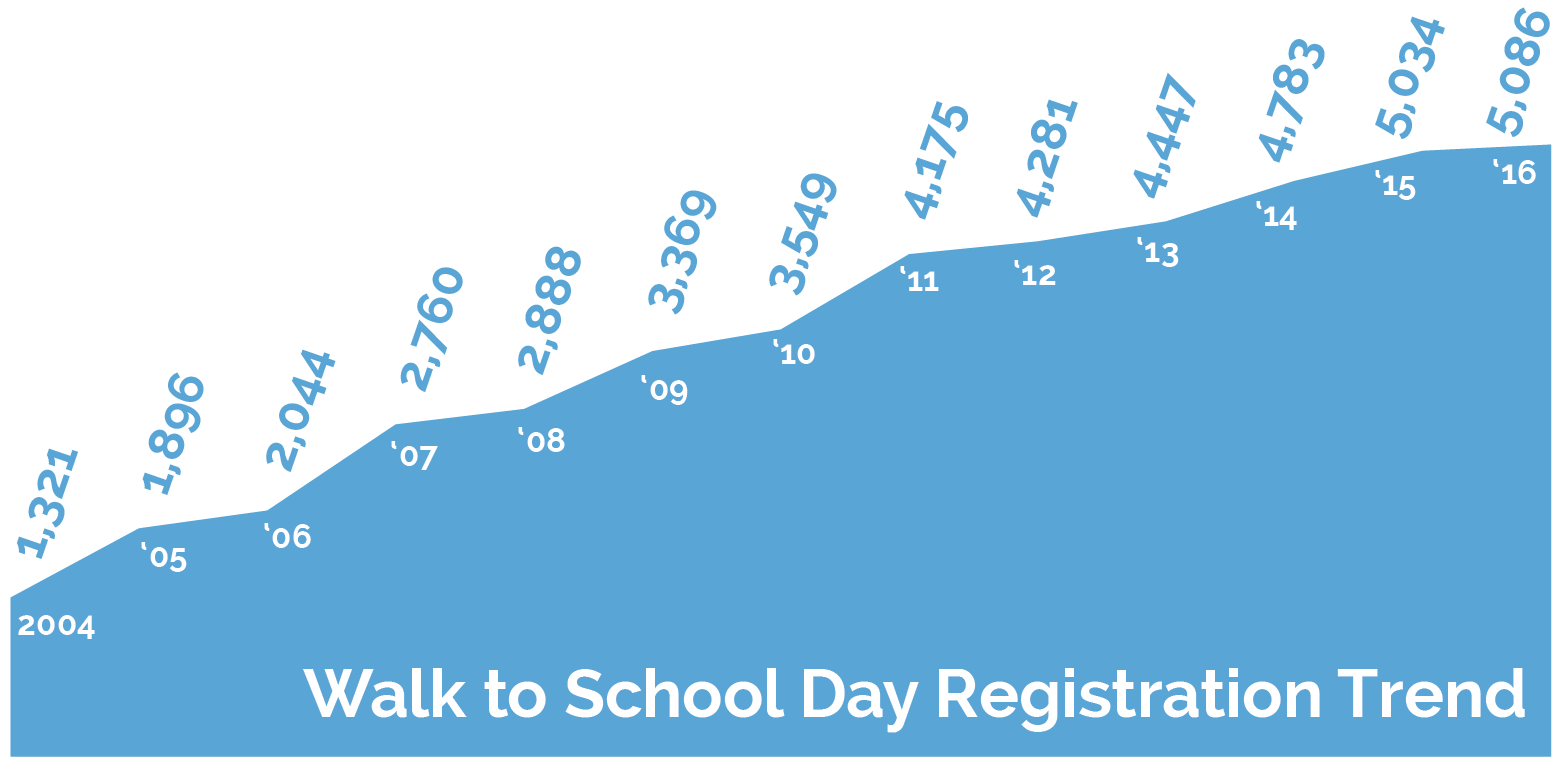 More than 50,000 Walk to School Day events have been held since the national event was launched 20 years ago. See who walked in 2016.
HSRC welcomes Stephen Heiny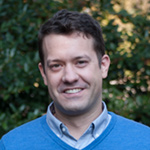 HSRC is pleased to welcome Stephen Heiny to the team as a junior research associate. He primarily works with the National Center for Safe Routes to School providing support for Walk and Bike to School Day planning and registration, research into youth active travel safety and efforts to promote youth safety as part of Vision Zero. He also provides technical assistance, supporting the websites for both Walk and Bike to School Day and the National Center for Safe Routes to School.
Stephen holds a master's degree in City and Regional Planning from the University of North Carolina – Chapel Hill, where he specialized in transportation planning. He completed his bachelor's degree in psychology and sociology at the University of Notre Dame.
Join us on Facebook and Twitter
HSRC recently launched Facebook and Twitter profiles to increase visibility for the center's work to improve the safety, sustainability and efficiency of surface transportation modes. Please like HSRC's Facebook page and follow HSRC's Twitter page.
HSRC publications
HSRC researchers and staff regularly publish findings in peer-reviewed journals and present research results at professional meetings and trade conferences in the fields of transportation, safety, research and public health. Below is a recent publication.
Smith, S., Signor, K. (2016, June) Highway Safety Improvement Program 2015 National Summary Report (Report No. FHWA-SA-16-063). Washington, DC: Federal Highway Administration.
To browse additional recent HSRC publications, click here.
HSRC in the news
The following is a highlight of recent media stories that include information and research from the Center. Web links to the following news stories are time sensitive, so some stories might not be accessible after the initial publication date without required registration.
To access more archived news media, please click here.
HSRC project news
HSRC coverage in the news
HSRC on the road
HSRC researchers and staff regularly attend and present at road safety conferences. The following are conferences HSRC staff will attend over the next three months: