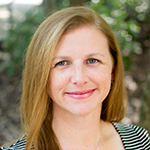 Natalie O'Brien
Senior Research Associate
919-962-2485
Natalie O'Brien joined the University of North Carolina Highway Safety Research Center in 2008. Her research focuses primarily on examining factors that contribute to the high crash rates among teen drivers and identifying effective policies and programs to reduce travel-related deaths and injuries. She has worked on numerous projects related to graduated driver licensing (GDL). Specifically, she has worked on projects to examine the role of parental involvement in supervising teen driving, the effectiveness of various GDL provisions and how states can increase their capacity to implement stronger GDL policies.
Most recently she examined racial/ethnic variations in motor vehicle crashes. Natalie co-led a multi-year project to identify the highway safety needs of the Hispanic/Latino population in North Carolina and identified high impact areas for intervention. In addition, Natalie is currently the principal investigator for a project funded by the North Carolina Governor's Highway Safety Program to examine the effectiveness of an advanced driver training program. This is the first project of its kind to employ a randomized controlled trial to evaluate such a program for young drivers in the United States.
Natalie is a member of the Transportation Research Board Committee on Operator Education and Regulation and has edited the last two biennial updates of the Young Driver Chapter of the National Highway Transportation Safety Administration's Countermeasures that Work. She holds an M.S. in clinical psychology from the University of South Alabama.