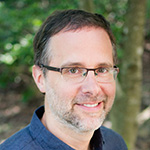 Arthur Goodwin
Senior Research Associate
919-843-5038
Arthur Goodwin joined the UNC Highway Safety Research Center (HSRC) in 2001. His active areas of research include young driver safety, graduated driver licensing (GDL), motorcycle safety, distracted driving and cell phones, occupant protection and impaired driving. As a psychologist, his work focuses on the behavioral, social and cultural aspects of traffic injury prevention, with an eye toward developing effective policies and programs to improve transportation safety.
In the area of young drivers, Arthur has examined the magnitude and nature of the effect of GDL on young driver crashes, the degree of teen compliance with GDL restrictions, methods to facilitate parental management and supervision of beginning drivers, and the role of both parents and police in enforcing restrictions. Arthur was the principal investigator for a project funded by the AAA Foundation for Traffic Safety to investigate how parents supervise their teens' driving during the learner stage of GDL. The study involved regular interviews with 50 families as they progressed through the learner stage. In addition, cameras were installed in the vehicles of these families to capture information that could not be obtained by self-report. In an extension of the original project, Arthur continued following the 50 families once teens made the transition to independent driving.
Arthur also has been involved in numerous projects to improve motorcyclist safety, including a study to examine the high rate of motorcycle crashes in western North Carolina, a project to evaluate a North Carolina-sponsored motorcycle safety program called "BikeSafe," a statewide survey of motorcyclists in North Carolina and a study to estimate motorcycle exposure based on odometer readings from motorcycle safety inspection data. Recently, he was principal investigator on Motorcycle Safety: A Review of the State of Knowledge. Funded by the National Highway Traffic Safety Administration (NHTSA), the objective of the project was to conduct a comprehensive review of the research literature on motorcycle safety, and to prepare a comprehensive report that could serve as an important resource for researchers, program planners, trainers and policy makers.
Arthur's expertise includes research methods, study design, and program and policy evaluation. Arthur has extensive experience in designing and conducting surveys including telephone, face-to-face and mail questionnaires. He specializes in observational surveys in field settings to directly measure behaviors of interest such as seatbelt and cell phone use.
Arthur is currently the paper review coordinator for the Transportation Research Board (TRB) Motorcycles and Mopeds Committee. He is also a member of the TRB Young Driver Subcommittee. Arthur earned his bachelor's degree from Washington University in St. Louis, and he holds a master's degree in clinical psychology from the University of Missouri-Columbia. Arthur lives with his wife and son in Durham, NC. In his free time, he enjoys playing guitar, cooking, hiking and roller hockey.