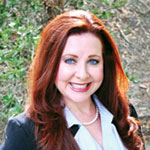 Kara Lusk Dudley
Communications Manager
919-962-7769
Kara Lusk Dudley joined the UNC Highway Safety Research Center communications team in July 2018. As a communications manager, Kara supports communications and project management needs for the Collaborative Sciences Center for Road Safety, HSRC, the National Center for Safe Routes to School, Vision Zero for Youth, and other projects and initiatives.
Prior to joining HSRC, Kara served the American Red Cross in communications for seven and a half years. In 2011, Kara joined the Red Cross Carolinas Blood Services Region as Communications Program Manager. In 2014, Kara was promoted to Public Affairs Manager, supporting Blood Services on the National Headquarters communications team.
Before her time at the Red Cross, Kara was a broadcast journalist in North Carolina for 15 years, serving media markets in Charlotte, Raleigh-Durham and Greenville. Kara received numerous awards for her work as a journalist including several Associated Press Awards, a regional Edward R. Murrow Award in feature reporting in 2005 and a national media/public service award from the E-911 Institute of Washington, D.C. in 2006.
Kara graduated with a bachelor's degree in journalism and mass communication from UNC-Chapel Hill in 1996, and during her time as a student she was a member of the UNC Dance Team the High Kicking Heels. Kara is thrilled to be back in Chapel Hill with her husband, Bill, who serves full-time in the North Carolina National Guard.