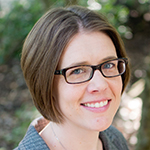 Bevan Kirley
Research Associate
919-962-5836
Bevan Kirley joined the University of North Carolina Highway Safety Research Center (HSRC) in February 2010. In her work as a research associate with the Occupant Protection Program she conducts research on occupant protection issues and participates in the coordination of child passenger safety activities in North Carolina.
Previously she worked as a researcher for Thomson Reuters and for the Insurance Institute for Highway Safety. Bevan holds a B.S. in Biological Sciences from the University of Delaware and a M.S. in Epidemiology and Preventive Medicine from the University of Maryland, Baltimore.
In her free time she enjoys hiking, nature photography and cooking.