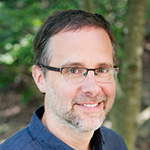 Arthur Goodwin
Senior Research Associate
919-843-5038
Arthur Goodwin joined the University of North Carolina Highway Safety Research Center in 2001. His research interests and experience include young driver safety, graduated driver licensing (GDL), distracted driving and cell phones, motorcycle safety, alcohol-impaired driving, and occupant protection.
In the area of young drivers, Arthur has examined the magnitude and nature of the effect of GDL on young driver crashes, the degree of teen compliance with GDL restrictions, methods to facilitate parental management and supervision of beginning drivers, and the role of both parents and police in enforcing restrictions. In his recent work, Arthur was the principal investigator for a project funded by the AAA Foundation for Traffic Safety to investigate how parents supervise their teens' driving during the learner stage of GDL. The study involved regular interviews with 50 families as they progressed through the learner stage. In addition, cameras were installed in the vehicles of these families to capture information that could not be obtained by self-report. In an extension of the original project, Arthur continued following the 50 families once teens made the transition to independent driving.
On the topic of distracted driving, Arthur has examined both the short- and long-term effects of North Carolina's cell phone restriction for teen drivers. Recently, Arthur was principal investigator on a project that examined whether cell phone use among young drivers could be influenced through a "social norms" approach. Normative information about teen cell phone use while driving was distributed through high schools and social media (e.g., Facebook). Rather than drawing attention to the restriction and penalties, program messages underscored the relative infrequency with which most teenagers talk on a cell phone while driving. The study was funded by the National Highway Traffic Safety Administration.
Among other projects, Arthur provides biennial updates to NHTSA's Countermeasures that Work, a highway safety countermeasure guide for state highway safety offices. Arthur is also lead author of the Guide for Reducing Alcohol-Related Collisions and the Guide to Reducing Young Driver Crashes, both for the Transportation Research Board to support implementation of the American Association of State Highway and Transportation Officials Strategic Highway Safety Plan. Arthur is a member of the Transportation Research Board Committee on Operator Education and Regulation, and a member of the Young Driver Subcommittee. He holds an M.A. in clinical psychology from the University of Missouri-Columbia.