From the Director: Prestigious National UTC grant takes a fresh approach to improving road safety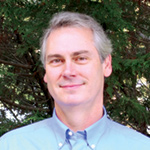 Earlier this month HSRC learned that the University of North Carolina was selected to run the Collaborative Sciences Center for Road Safety, a new National University Transportation Center funded by the U.S. Department of Transportation.
As reported earlier, UNC will receive $2.8 million in the first year, and up to $15 million in grant funding over five years to fund the UTC. HSRC will manage the Center in collaboration with UNC's Department of City and Regional Planning and the Injury Prevention Research Center, and it will unite leading transportation research, planning, public health, data science and engineering programs at UNC-Chapel Hill, Duke, Florida Atlantic and the universities of California, Berkeley and Tennessee, Knoxville.
"This significant grant will assist the world-class UNC Highway Safety Research Center in continuing its collaborative, groundbreaking work that has saved countless lives and prevented injuries," said Chancellor Carol Folt. "Over its 50-year history, investigators at the center have conducted research at the state and national level that has translated into programs and policies that have been implemented in North Carolina and the nation, making all of our highways safer."
It's time for a fresh approach to road safety, and, by leading the Collaborative Sciences Center for Road Safety, HSRC will be able to shape the direction of future transportation safety research. We will explore how today's research can prepare us for future challenges, such as traffic safety problems caused by technology changes or sociodemographic shifts.
Stay tuned to the HSRC website, Facebook and Twitter to learn more about the Collaborative Sciences Center for Road Safety news and project activities, and subscribe to email updates.